New! Our popular War Games room is now available as a Virtual Escape Room: War Games ONLINE! Why should you consider a virtual escape room?
You've had too many "virtual happy hours"
You want to improve collaboration and build stronger relationships
Your group enjoys solving problems
Your online meetings feel like boring college classes
You haven't been able to get together in person to do something fun in months
You want to do something that exercises creativity
It's fun!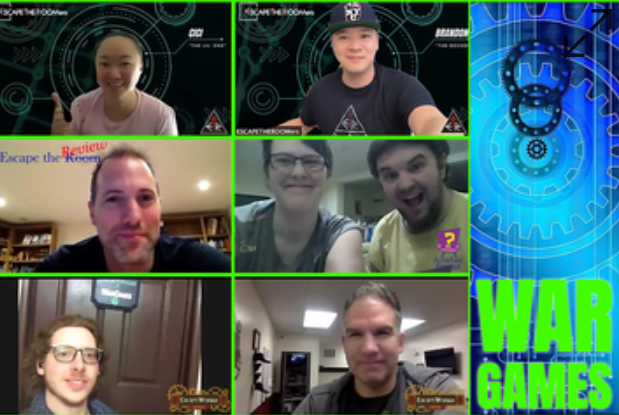 What does my group do?
After reserving your time, you just provide our team with a list of names and emails of all of your participants. We will divide them into teams of 4-6. (or you can divide them up yourself). At least an hour before your booked time, all of your team members will receive a Zoom meeting link to join at the designated start time.
When the meeting starts, the EscapeWorks leader will go over basic rules and objectives for the game.
We then place team members into sub-meeting (breakout rooms) with only their team. Each team then works together to solve puzzles and work their way through the virtual room.
How does it work?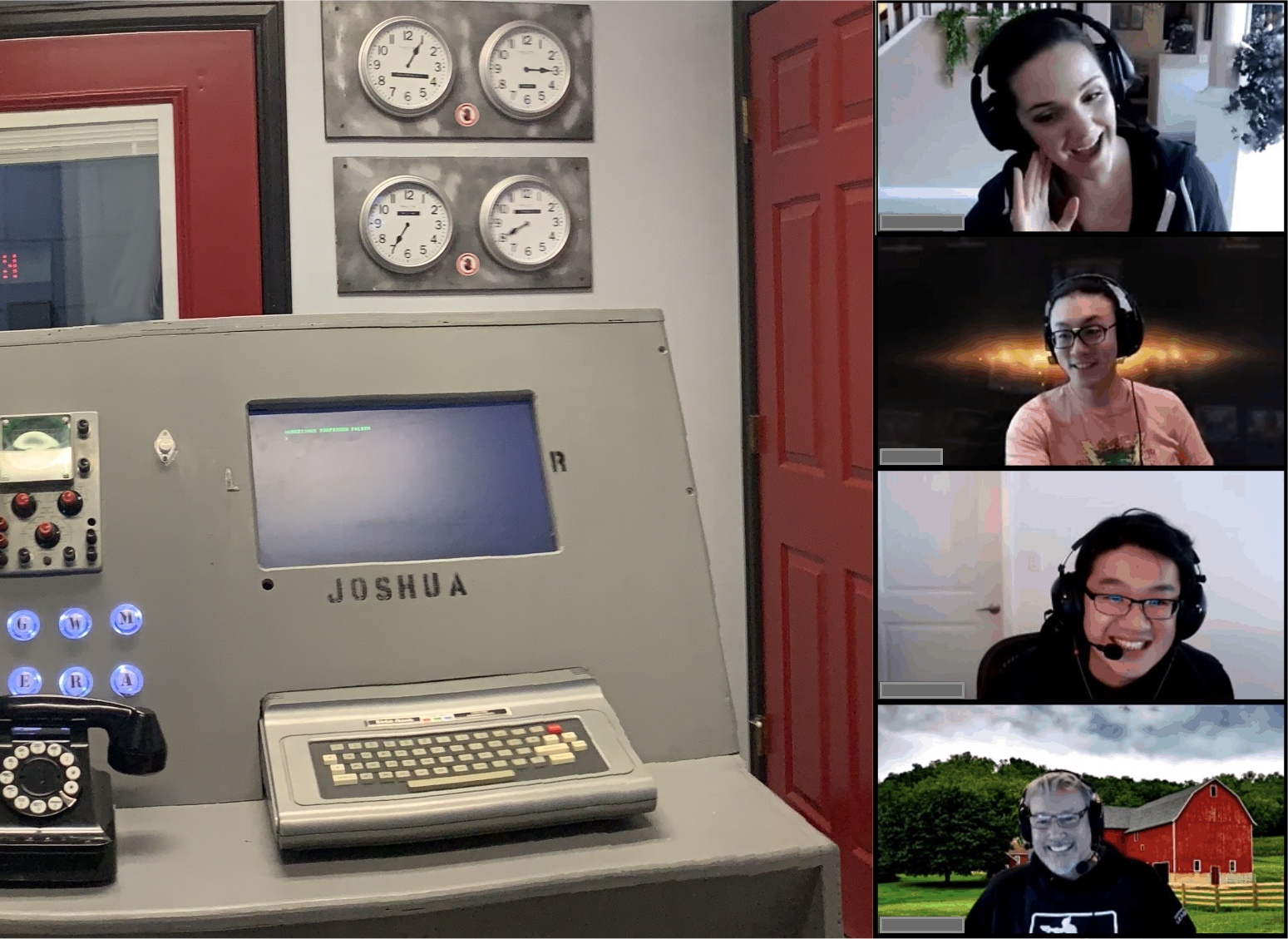 All puzzles and tasks are completed by each team virtually, by pointing and clicking through an all-digital version of our popular real-life War Games escape room. Teams compete to finish all the puzzles and be the first to save the world from nuclear destruction! During the game, our experienced game masters periodically visit each group sub-meeting breakout room to provide assistance to teams who might need a little help completing some of the tasks.
If you and your team or group of friends or family are interested in exploring this new online cooperative challenge, we have 3 ways to proceed:
Book the room directly here, or
Email tb@escapeworksdenver.com with questions or for assistance with booking your event, or
Fill out and submit the form below.
Virtual Online Team Building Inquiry Form
Click here or fill out the form below.