Virtual escape rooms offer a fun, safe opportunity to gather with teams, friends, or family who can't get together in person. You can assemble your team members from anywhere in the world!
Online virtual escape rooms are comprised of two parts:
an interactive, 3D model of the room and puzzles
a video call with all of the participants and our Game Master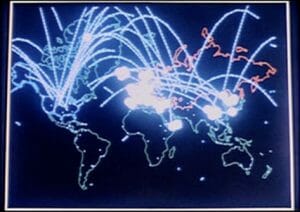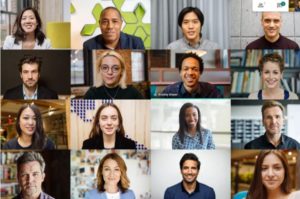 How does it work?
Reserve your time: Use our online booking system to reserve a time for your escape room.
Assemble your team: We can accommodate groups of up to 100 people! Provide us with a list of names and emails for all of your team members. Divide participants into teams of 4-6 or we can do that randomly. Team members can participate from anywhere.
Log in: At least an hour before your reserved time, all of your team members will receive a Zoom meeting link to join at the designated start time. When the meeting starts, our team leader will go over basic rules and objectives for the game, and then split team members into Zoom sub-meetings for each group.
PLAY! Once team members are situated in their Zoom meeting, they will be provided a link to enter the virtual room. The virtual room is a shared space where participants can work together. Each team has one hour to solve a series of interactive puzzles and challenges in order to achieve the goal. At the end of the hour, the main Zoom call is re-convened to acknowledge the winners share their experiences.
Technology requirements
This experience is best done with two devices for each player: a mobile device or tablet (preferred) for the Zoom meeting, and a desktop or laptop computing device running a Chrome browser for the virtual game room. If only one device is available, we strongly recommend using a laptop or desktop! Participating in both the Zoom meeting and the virtual room on a single mobile device is difficult.
The EscapeWorks difference
Unlike self-service online games, EscapeWorks offers a professionally-guided experience, which is more suitable for groups larger than 4-6 people and corporate team building events. A Game Master joins you for the entire event and helps with instructions and clues to ensure everyone has fun playing, not trying to figure out the technology!
Try one of our online virtual escape rooms today!
War Games Online
The tension between the world's nuclear powers is at an all time high. There are unconfirmed reports of enemy movement that have moved the U.S. to DefCon one. You and your team make your way into a bunker containing an active nuclear missile. Is this really going to lead to WWIII? Hosted through an online zoom meeting and our browser-based virtual game software, our professional Game Master will guide you through this virtual WAR GAMES ONLINE experience with up to 100 of your family or friends playing together from wherever they are!
Recommended for: remote players